beautiful hand-painted designs
beautiful hand-painted designs
incredible flavors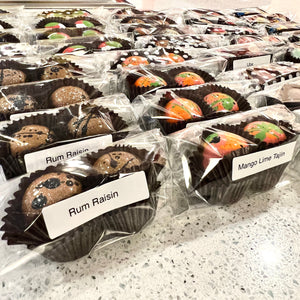 Same-flavor 4-packs
For when you just can't get enough of your favorite flavor(s). Simply packaged in a cellophane bag.
Order
The Unicorn Collection
This 9-piece collection of some of our most popular flavors is a perfect gift or personal treat. This is the first time we're doing a collection not geared towards any particular holiday. We'll try to keep this collection in stock as much as possible as temperatures permit (summer months are hard for chocolate making), and will continue to do special collections throughout the year.
Flavors: Butter Mint, Blueberry Cheesecake, Ube, Mango Lime Tajín, Spumoni, Lemon Custard, Red Hot Peanut Butter, Rum Raisin, Passion Fruit Coconut
Order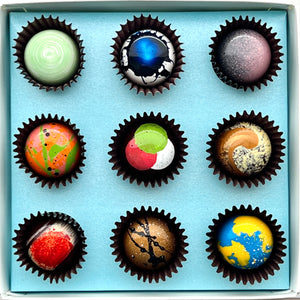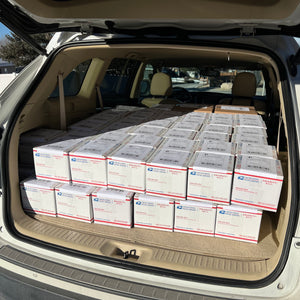 About Shipping
Due to the warmer months, we're currently putting a hold on our shipping services. If you have an urgent need (!) for some Unicorn Chocolates to be shipped, send us a message and we'll take a look at the current weather situation and see if we can work something out. Thanks! Once it starts cooling down in the fall again we'll start shipping regularly again!
Local Availability - No longer at Sweet Hazel!
Unicorn Chocolates are no longer available at Sweet Hazel, for now! It turns out since we're still homemade and haven't completed our commercial kitchen yet, we're only allowed to sell directly to you and not through retail. So sorry!
So for now we are offering local pickup at our home in Holladay, Utah. If you choose this option at checkout, you will get an email with our number to coordinate a good pickup time via text message. We're home often so it should be pretty easy to find a good time for you.